Commercial Epoxy Flooring - Bike Shop
Stained and Stamped Concrete Walkway
Industrial Epoxy Flooring in Manufacturing Plant
Industrial Flooring and Restorations, Inc. installs industrial strength epoxy, seamless flooring systems in manufacturing plants, auto dealerships or in your residence. These have been designed to last in the harsh environment of auto dealerships, car washes, oil and lube shops and your garage. We will fill holes, repair any cracks and when we are done, your concrete floor will be better than new! We are centrally located in the town of St. Charles, Illinois. We proudly provide our industrial and commercial flooring services across the United States and our residential flooring services in and around the greater Chicago area.
Why have Industrial Flooring and Restorations. Inc install epoxy flooring in your home or business?
Over 25 years of experience make us the preferred vendor. The decision is simple. Our skilled technicians take your undesirable floor to showroom quality in no time. Most garages take only 2 days to install. In some cases, with a smaller garage, a 1 day turn-around is possible. This process begins with the owner , Mr. Jack King, providing oversight of all client sites regardless of the project's size and Mr. Jack King also provides project progress updates. Industrial Flooring and Restorations, Inc.'s knowledge in the industry surpasses 99% of our competition because the owner provides personal one on one training for all the skilled technicians and laborers. Our attention to detail will exceed the expectations of our most detail oriented clients. With this kind of work ethic over 50% of our work is either by referral or repeat customers.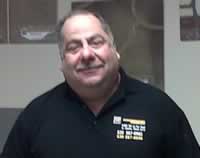 Call 630.587.0956 today or email Industrial Flooring and Restorations, Inc. to see what we can do for your location – industrial, commercial or residential.