Your Garage is an Extension of your Home….
Industrial Flooring and Restorations ,Inc. flooring system makes your concrete chemically resistant to attacks from road salt, automotive fluids and other household spills. It will strengthen and harden the surface to withstand heavy loads. It is formulated to be slip resistant even when wet, therefore improving safety. Your finished floor is easily cleaned with soap and water or vacuumed. It is durable and seamless without joints to harbor bacteria, insects or dirt.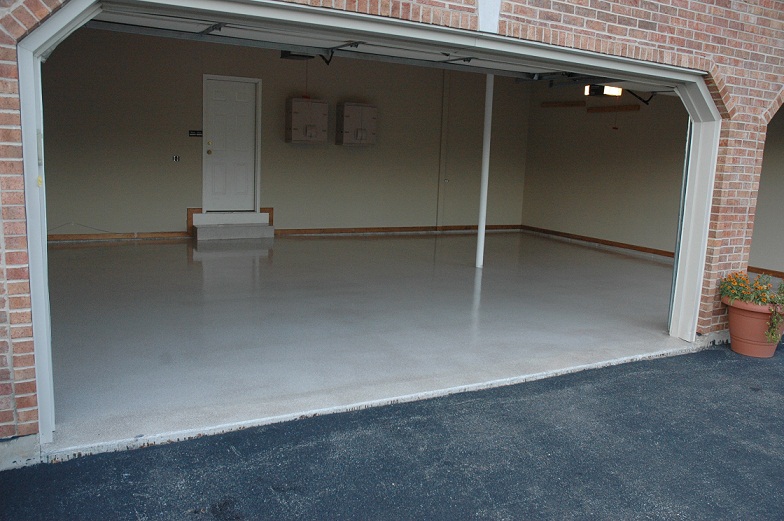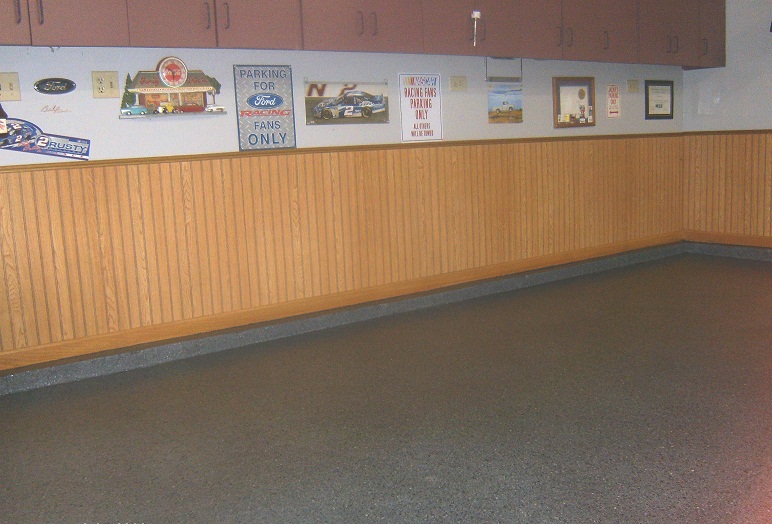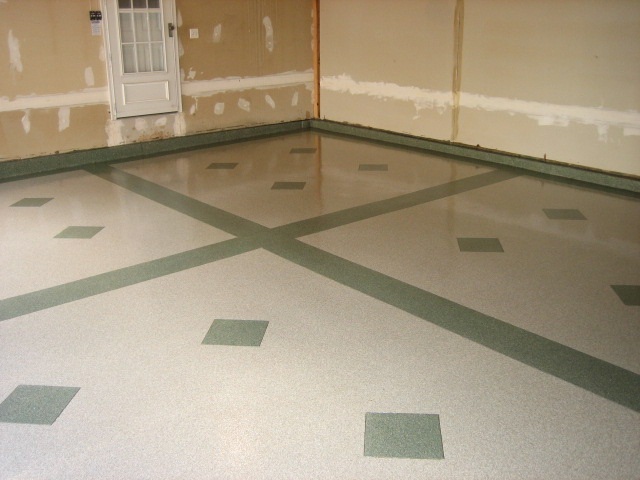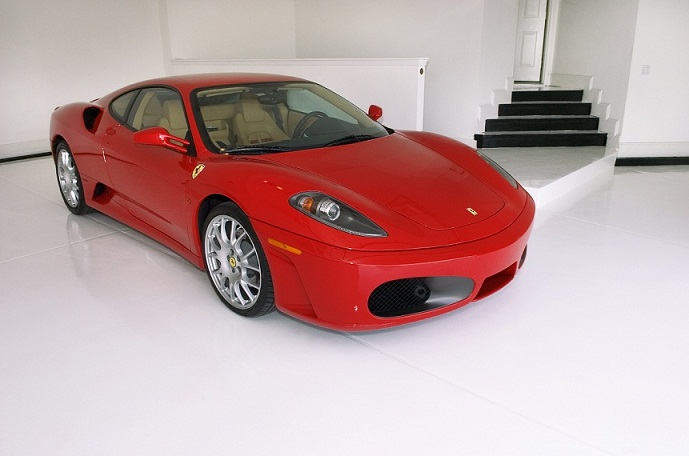 Here is a listing of our
epoxy flooring services
available to our
residential
customers:
Epoxy Color Quartz System – 1/16th inch to 1/8th inch – A three-component system for moderate to heavy traffic, highly decorative. This is used in industrial, commercial and residential.
Crack and Spalled Construction Joint Repairs – A hybrid mix of epoxy with elastic properties. This is used to repair cracks in concrete pads and to fill construction joints where clean-ability is required.
Concrete wall leak repair – A 100% solid epoxy injection system made specifically to stop water seepage in concrete walls.
Custom logos – They can be sports teams, automobile symbols, Initials, names, favorite hobbies. We can make a logo to suit any need.
We can make your garage floor match your favorite sports team colors, Harley Davidson colors, we can make any color combination you desire.
We use top of the line material on your garage or basement, the same material we would put into a car showroom, factory or retail store.
We bead blast the cement with a virtually dust free blastrac machine, we hand grind the edges with diamond blade grinders.
By the time we're done with your basement, garage, porch, deck etc…you will be amazed how perfect it looks. We fill in any cracks, holes, patch any rough spots, there will be no flaws in the finished product.
One thing we do different than most others is we include free of charge the coating of the cement foundation walls in your garage up to 6 inches high, so that the floor matches any exposed cement.
The entire process takes roughly 3 days from start to finish. We can even help you remove larger items from the area your having done.
Within 36 hours you will able to start using your garage, basement, porch etc..
Answers to frequent questions:
Q: Is there a strong odor?
A: No, there is minimal odor if any at all.
Q: Is the flooring durable?
A: Yes, it is extremely durable and easy to clean.
Q: Will oil or gasoline affect the flooring?
A: No, common spills such as oil, gas, transmission fluid , and battery acid can be wiped up easily with a paper towel.
Q: I have cracks and salt pit marks, will they show under the epoxy coating?
A: The floor will be smooth and like brand new before we coat it. You will not see any cracks or pit marks. We even fill in the seams for a smooth appearance and easy maintenance on your part.
Q: Will it be slippery when wet?
A: No, it is not slippery. There is texture to it, so it will have slip resistance.
Q: What if you don't have the color I want?
A: We will make it for you, we can customise any floor to your preference. We can custom blend a color of your choice.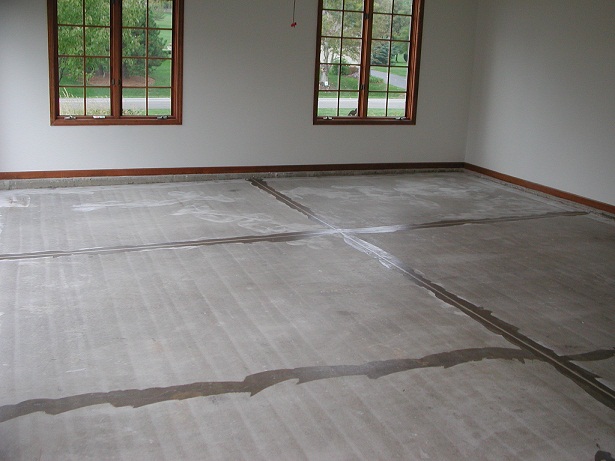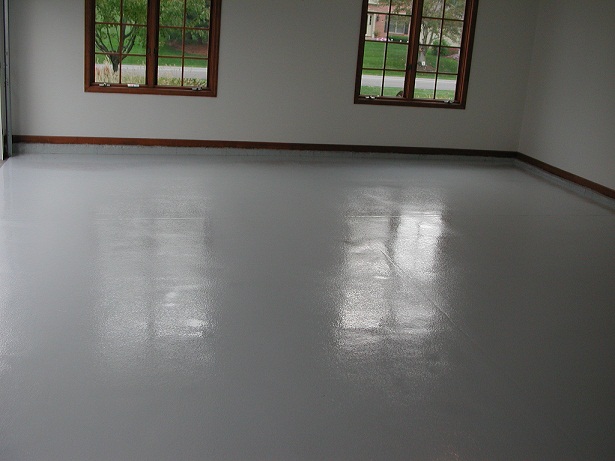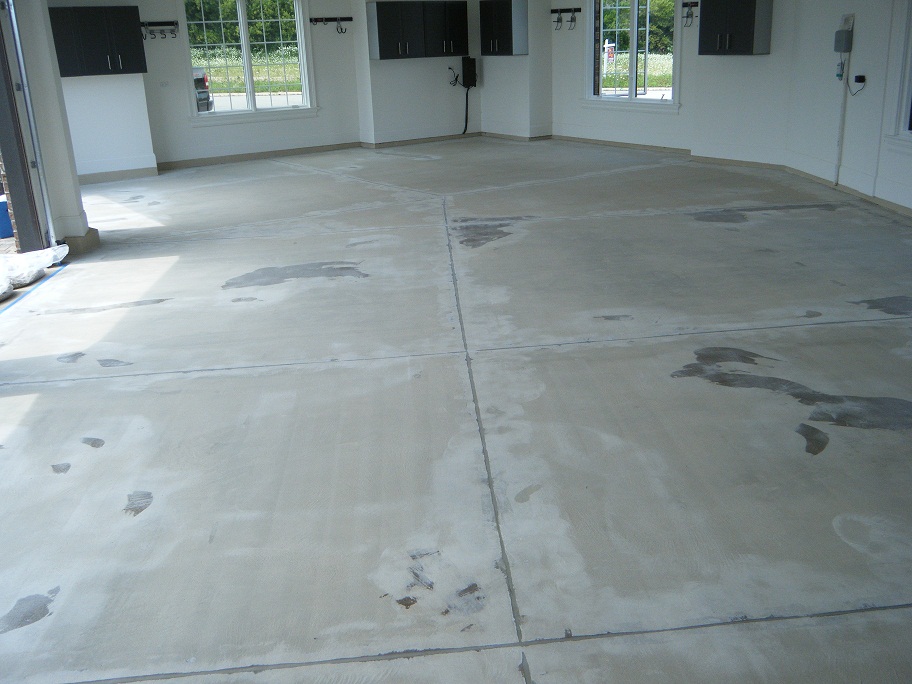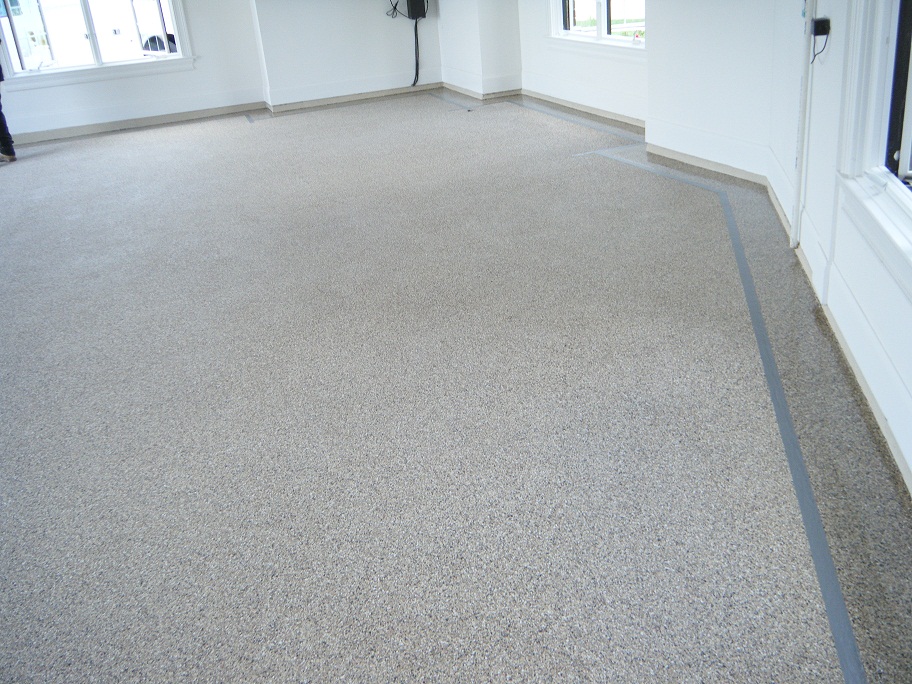 Call 630.587.0956 today to set up a free design quote and find out why for over 25 years Industrial Flooring and Restorations Inc has installed a superior product in many residences in and around the greater Chicago Illinois area. Over 50% of our business is either a referral or a repeat customer.