Residential Epoxy Flooring
Our flooring is made of 100% solids epoxy designed for residential garages where slip resistance, ease of maintenance and cosmetics are a major consideration. There is no objectionable odor. This epoxy flooring system has been formulated with excellent resistance to a wide variety of harmful chemical spills while possessing good UV resistance. It is available in Solid or Multi-color Quartz.
Industrial Flooring and Restorations Inc. also offer stained and stamped concrete both interior and exterior. These systems are similar to those in use in popular restaurants and stores. We also offer the most complete line of restoration and decorative concrete systems.
Benefits of Installing an Epoxy Flooring System – Residential
With so many flooring options today, people need to know the benefits of Industrial Flooring and Restorations Inc flooring systems for residential clients. They include:
Benefit 1 – Concrete is constantly dusty and that dust gets tracked through the house putting grit and scratches in the wood floors wearing down the finish and dirtying carpets. Epoxy makes everything clean, beautiful and easy to maintain
Benefit 2 – Garages have become more than just a place to park cars and store things. It is an extension of your home, which you enter and exit on a daily basis. Using our system you will have an amazing cleanable, ascetically pleasing floor.
Benefit 3 – Concrete sweats in the spring and summer becoming very slippery, your new epoxy flooring will have a safe skid resistant texture, and be very easy to clean.
Industrial Flooring and Restorations Inc, installs epoxy, stained or stamped concrete flooring systems which are carefully designed for many different uses. Some common residential installations are:
Garage
Basement
3 Season Porch
Gazebo
Patio
Walkways
Pool Decks
Mud Room
Laundry Room
Exercise and Work out Room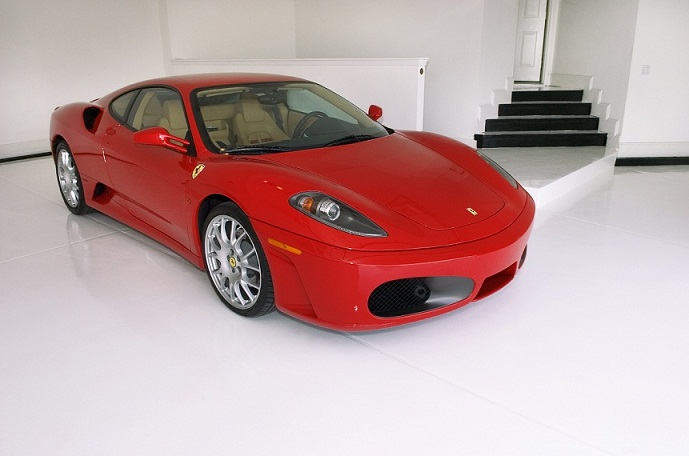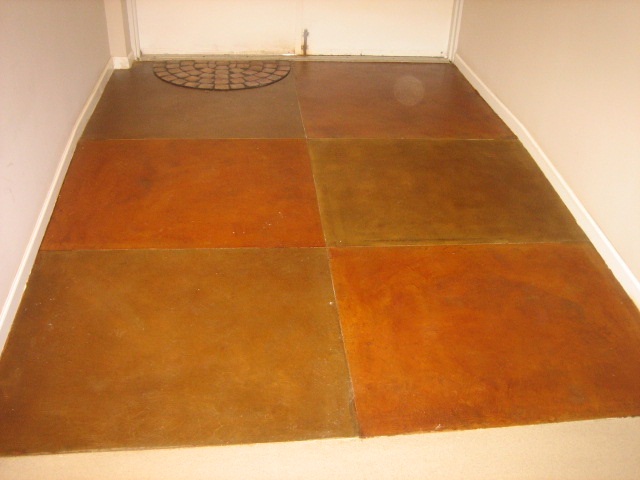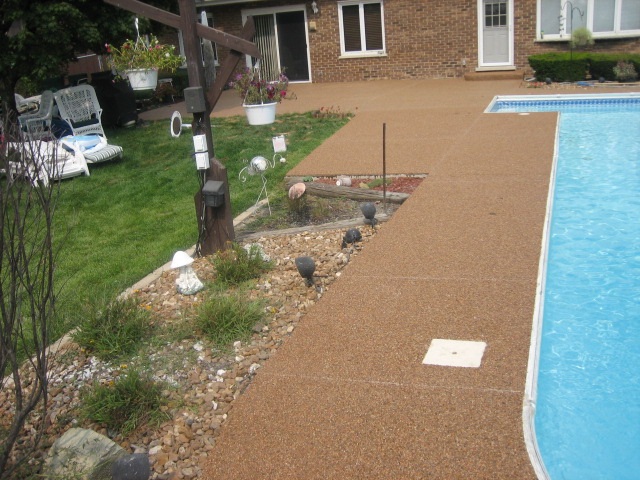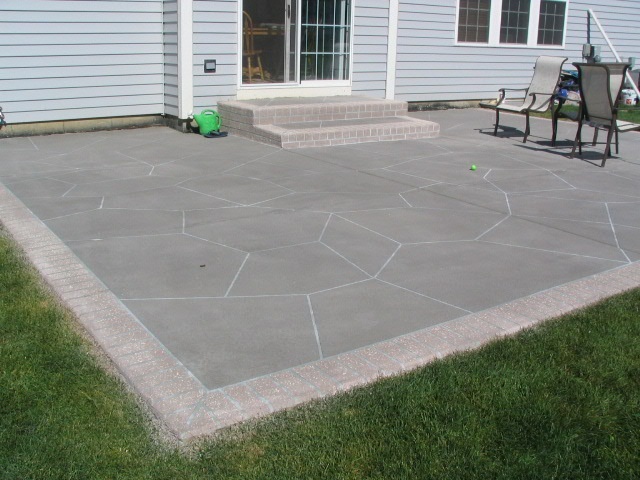 Call 630.587.0956 today to set up a free design quote and find out why for over 25 years Industrial Flooring and Restorations Inc has installed a superior product in many residences in and around the greater Chicago Illinois area. Over 50% of our business is either a referral or a repeat customer.