Commercial Epoxy Flooring
Industrial Flooring and Restorations Inc. commercial flooring is made of 100% solid epoxy designed for use in commercial locations where slip resistance, durability, ease of maintenance and aesthetics are a major consideration. There is no objectionable odor. This epoxy flooring system has been formulated with excellent resistance to a wide variety of harmful chemical spills while possessing good UV resistance. It is available in Solid or Multi-color Quartz and it highly customizable to suit your specific needs. We offer these services across the US.
Benefits of installing an Epoxy Flooring system – Commercial
Benefit 1
Benefit 1 - Many restaurants , hotels and offices have problems with vinyl and quarry tile due to the seams and grout joints breaking down. Epoxy does not break down and the joints are filled in smooth with an expandable elastomeric filler.
Benefit 2
Benefit 2 – Epoxy flooring systems from 1/16″ to 3/10″ thick can give you a seamless floor.
Benefit 3
Benefit 3 – Our epoxy flooring systems give a solid slip resistant texture, and are aesthetically pleasing to the eye. They provide a water proof, chemical resistant, bug proof floor. Which is code for a lot of commercial
Here are Industrial Flooring and Restorations Inc. selection of commercial epoxy flooring services available to for commercial customers where a high degree of durability and ease of maintenance are pre-requisites:
Thin mil coating – 11 to 32 mils – A two-component 100% solids epoxy installation, either as a 2 or 3 coat system. Can either be clear or pigmented. This is the most cost effective system with good wear.
Epoxy Color Quartz System – 1/16th inch to 1/8th inch – A three-component system for moderate to heavy traffic, highly decorative. This is used in industrial, commercial and residential.
Overlay System – 1/8th inch to 5/16th inch – A three-component system mixed as an epoxy mortar to restore badly worn concrete used mainly in industry for extreme heavy traffic.
Crack and Spalled Construction Joint Repairs – A hybrid mix of epoxy with elastic properties. This is used to repair cracks in concrete pads and to fill construction joints where clean-ability is required and meets FDA and USDA regulations.
Epoxy Striping – A two-component 100% solids epoxy is used in warehouses, auto dealership service departments and industrial locations where a crisp straight line is required. This is a very high wearing stripe.
Industrial Flooring and Restorations Inc. epoxy, stained or stamped concrete flooring systems are carefully designed for many different commercial uses. Some common commercial flooring installation locations are:
Auto Dealerships
Restaurants
Retail Stores
Veterinarians and Animal Rescue Facilities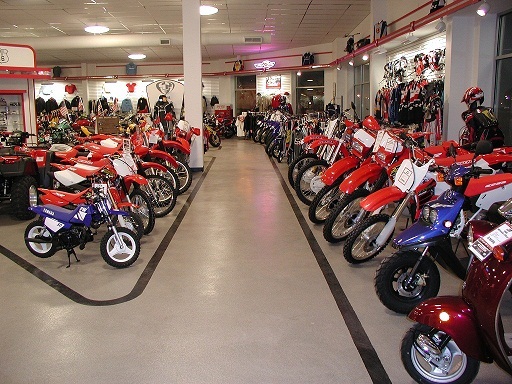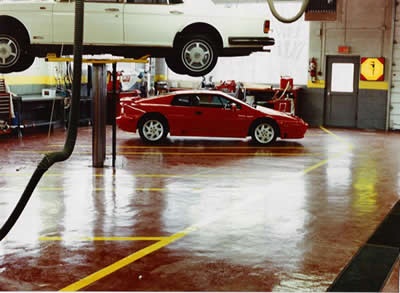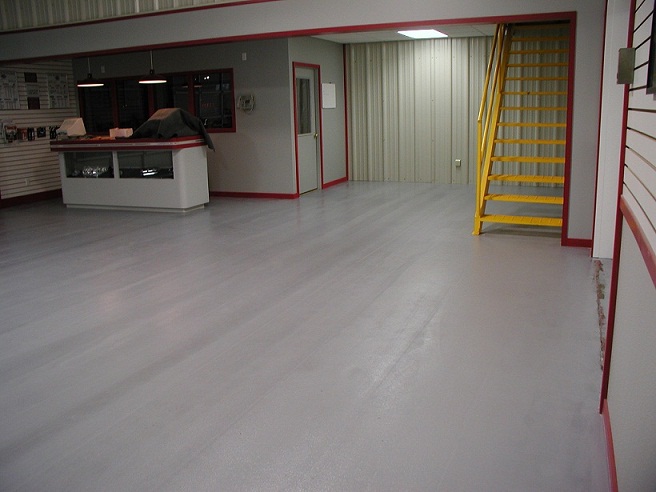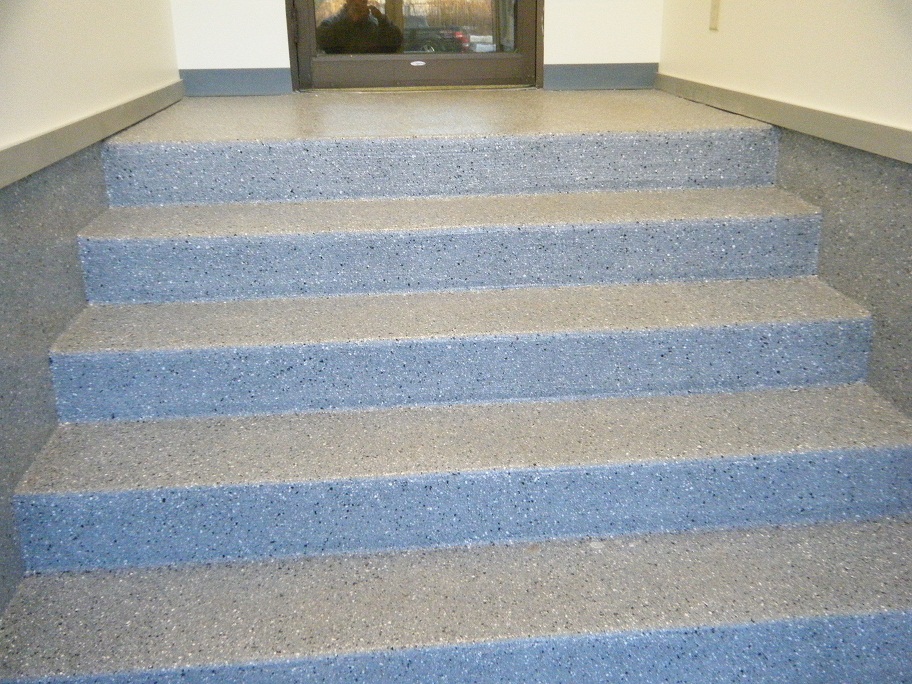 May 2011
Thank you for your excellent workmanship! We will tell and show our friends!
Dr. Earl C. Medeiros
Naperville, IL
Dr. Earl Medeiros
Call Industrial Flooring and Restorations, Inc. today 630.587.0956 for a free design quote, Find out why over 50% of our business is repeat or by referral. We offer these services across the United States.