Commercial Stained and Stamped Concrete
Industrial Flooring and Restorations, Inc stained concrete is a highly decorative system that can be installed on either existing concrete or new concrete using saw-cuts to create patterns. It is usually installed with a top-coat of urethane or epoxy for a high gloss in both commercial and residential facilities.
Stained concrete can be installed as an interior flooring option or an exterior flooring option for your business. It can be seamlessly installed to compliment or duplicate an existing design or pattern at your commercial location. The benefits of going with stained concrete for your commercial location is that it provides a multitude of flooring design options that are very durable therefore reducing the need to replace flooring on a more frequent interval and its smooth surface is easy to maintain.
Industrial Flooring and Restorations, Inc. stamped concrete is a high strength decorative cementious system used in commercial applications. Various patterns and colors are available. This concrete flooring system can be used in exterior locations. We provide these services at your location anywhere across the US. Stamped concrete can duplicate the look of expensive paver stones for a fraction of the cost but also provide a beautiful decorative non-slip surface. It can be applied to existing or new concrete at your commercial location. Walkways, patios, driveways, sidewalks, all can be beautifully enhanced by choosing one of many stamped patterns and colored concrete. From the simple and elegant touches of stamped concrete borders to full fledged intricate designs evoking your business image.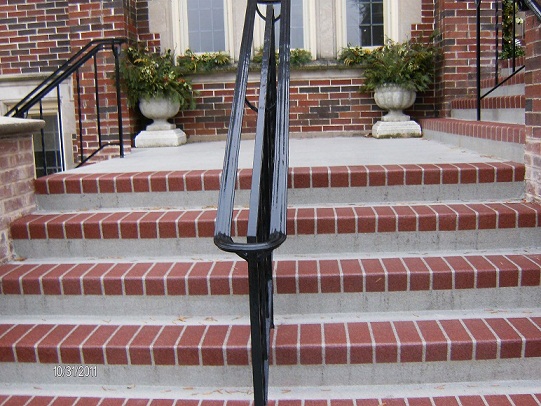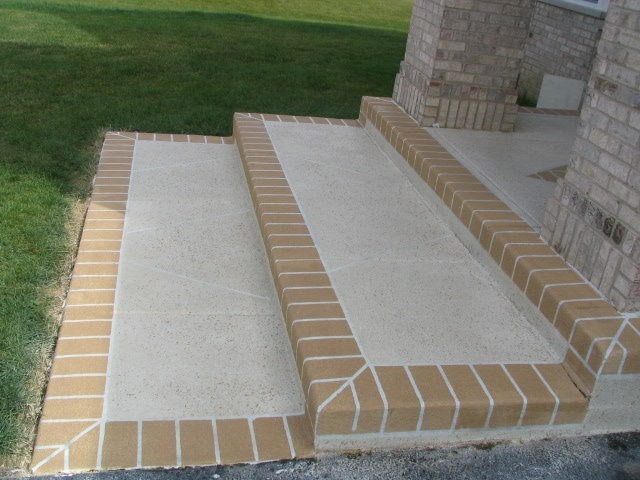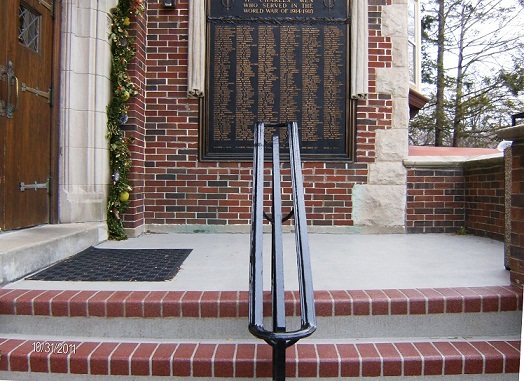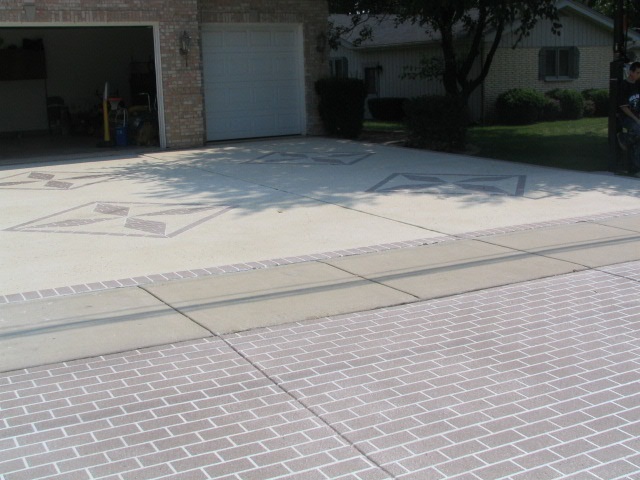 Call Industrial Flooring and Restorations, Inc. today 630.587.0956 for a free design quote, Find out why over 50% of our business is repeat or by referral. We offer these services across the United States.